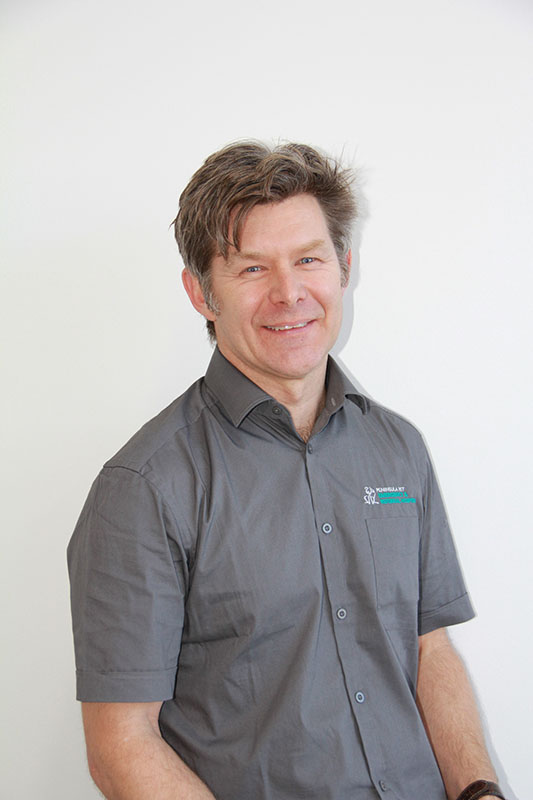 Meet Dr. Arthur House
Small Animal Surgery – BSc BVMS PhD Cert SAS DECVS
With over 20 years of experience in small animal surgery, Arthur is passionate about ensuring every pet parent is fully informed of all the options available and works with your pet's local veterinarian to provide the best care.
Arthur has completed a PhD in veterinary research and has been published in a broad range of publications and peer reviewed journals. He is involved in collaborative research and regularly attends international conferences as a presenter or participant to ensure he stays at the forefront of veterinary science and the latest treatments for his patients.
Arthur contributes to undergraduate and new vet education around the world by providing lectures for groups such as the WikiVet Educational Foundation and structured mentoring programs for new graduate vets. Valuing the welfare of animals across the world, he also provides teaching in countries that are less privileged including Vietnam, Myanmar and Thailand.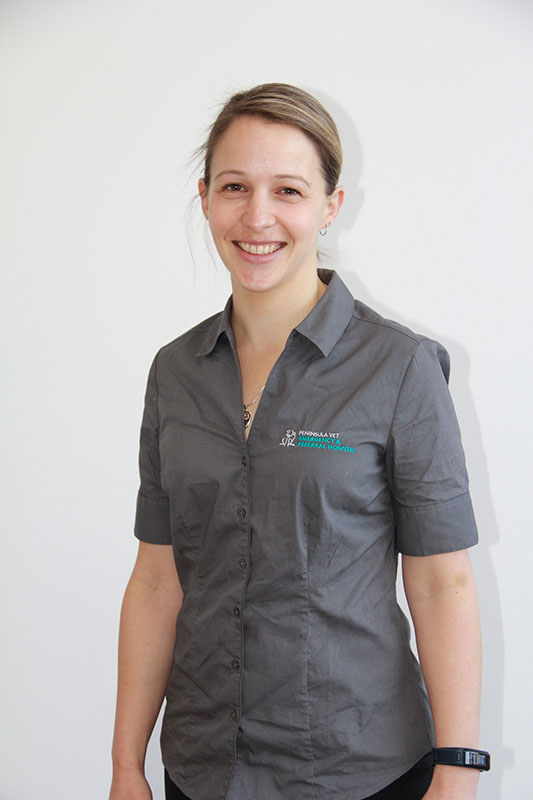 Meet Dr. Alison Stickney
Small Animal Internal Medicine – BVSc(hons) MVS MANZCVS DipACVIM PhD
Alison supports pet owners and their pet's general practitioner by providing a diagnosis and tailored treatment plan with the aim of returning the patients care to their regular veterinarian. Alison understands every situation is different and will always offer all options to ensure the client's needs and expectations are prioritised.
Alison is committed keeping up-to-date with the latest treatments by attending international veterinary conferences and studying the latest research. With a keen interest in immunology and virology, she recently completed her PhD on the Feline Immunodeficiency. She has also published papers on her research and written a text book chapter on small animal vaccination.
With a passion for teaching and mentoring students and young veterinarians, Alison serves as an examiner for the Australian & New Zealand College of Veterinary Scientists.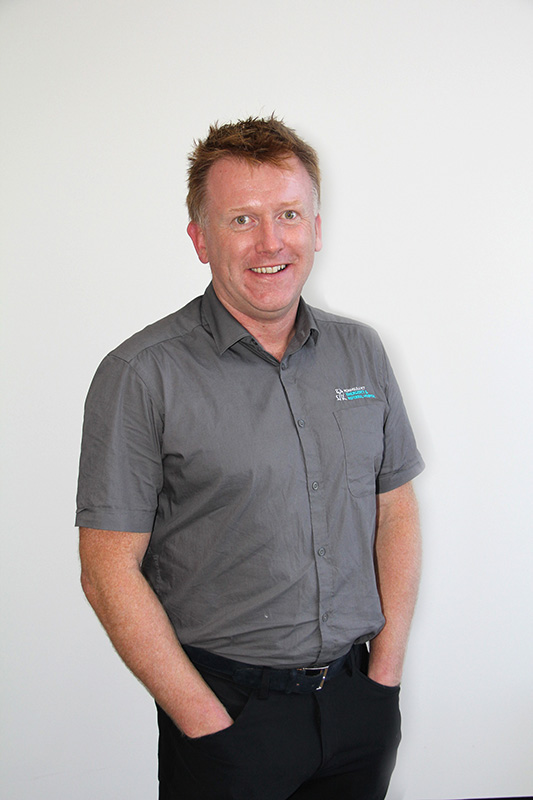 Meet Dr. Chris Franklin
Small Animal Surgery – BVSc Cert SAS MANZCVS MRCVS
Chris is well-regarded within the veterinary surgical community both in the UK and Australia. His surgical experience allows him to advise his clients about all the options available to them and their pet.
Chris is focused on continued education for himself and others through lecturing and demonstrating new techniques to general practice vets all over Australia.
Chris is heavily involved in the Pug community, working closely with the Pugs SOS charity, performing vital upper airway surgeries on rescue dogs. He regularly helps the Starting Over Dog Rescue charity, Healesville Sanctuary and the Melbourne Zoo when orthopaedic help is required.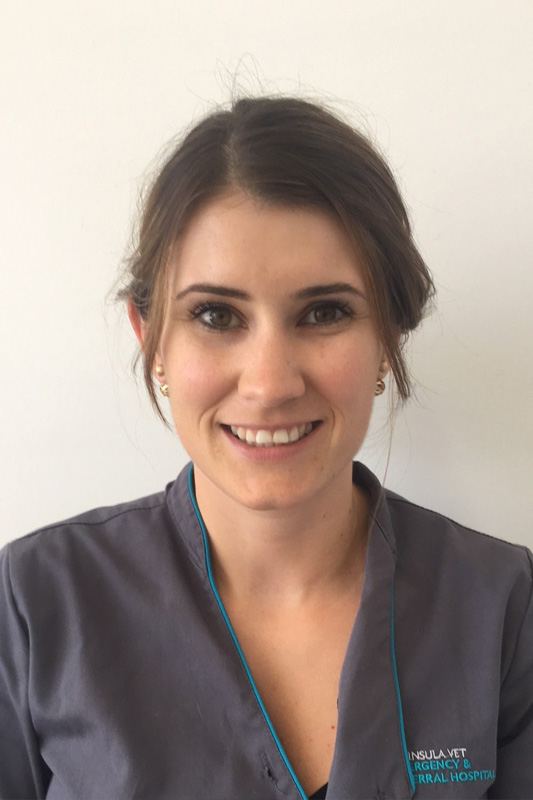 Meet Dr. Abigail Brough
Small Animal Medicine Resident – DVM MANZCVS
Abigail is our medicine registrar who has completed her training and supervision requirements in specialist small animal medical and is hoping to sit her Australian college fellowship exams in 2022. She is a member of the Australian College of Veterinary Scientists by examination in internal medicine, and has been working in this field for more than 5 years. Abi closely with the entire specialist team at Peninsula Vet Emergency and Referral Hospital, ensuring that your pet has access to specialist level care every time you visit the medicine referral service. Abi has a special clinical interest in feline medicine and infectious disease, but also loves the challenge of seeing a range of different conditions.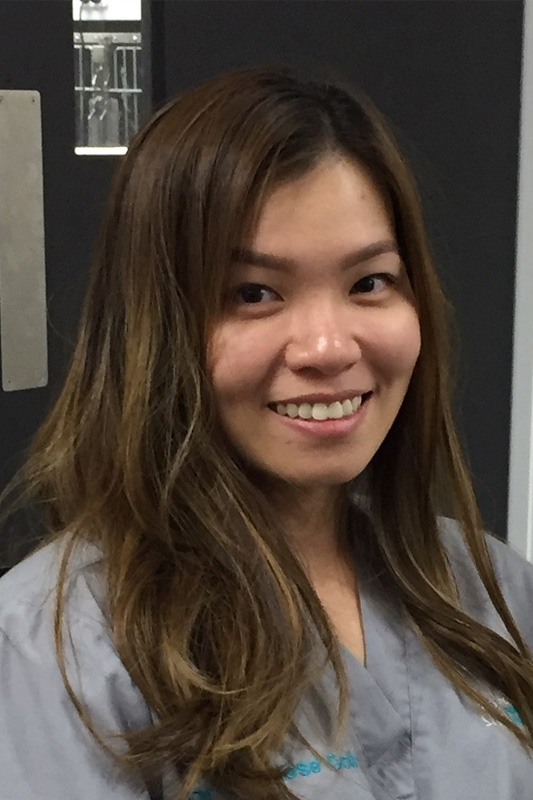 Meet Dr. Derniese Goh
Surgical Resident – BSc DVM MANZCVS
Derniese is undertaking a surgical residency with the Australian and New Zealand College of Veterinary Scientists after completing a one-year rotating specialist internship and then a one-year surgery specialist internship. In addition to her internships Derniese has experience working as an emergency clinician. Derniese has been involved in collaborative research during her internships and has recently published research evaluating outcomes of surgical repair of supraglenoid fractures of the shoulder in dogs. Derniese has recently submitted a further three additional publications investigating outcomes associated with spontaneous pneumothorax in dogs, the management of oesophageal foreign bodies in dogs and surgical stabilisation of superficial digital flexor tendon luxations in dogs.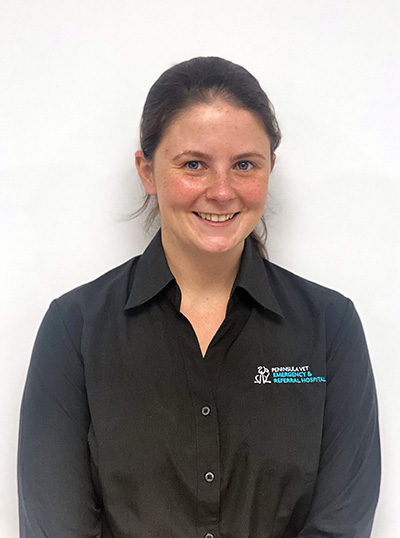 Meet
Dr. Susan Ciaravolo
Small Animal Medicine Resident

– 

Bsc DVM MANZCVS 
Susan is undertaking a small animal medicine residency training program with the Australian and New Zealand College of Veterinary Scientists (ANZCVS) to specialise in the field of medicine. Susan has completed rotating and medicine specialist internships in addition to 3 years of being a general practice veterinarian. In 2019 she became a member of the ANZCVS by examination in small animal medicine. 
Susan enjoys working up a wide range of cases and providing specialised diagnostic procedures to ensure your pet receives the best care possible.